Whether it's your first or fifth time in Steel City, these must-see places never get old. From atop a mountain neighborhood to quirky art museums, Pittsburgh is home to some of the most fun adventures in the country. Check them out below
Often referred to as the most charming neighborhood in Pittsburgh, this must-see destination has a panoramic view of the city, overlooking the three lakes and bridges. Visit Grandview Avenue Restaurant Row, the home to all things gourmet from upscale seafood to Italian restaurants. If you're feeling risky, travel by the Monongahela and Duquesne Inclines, a set of funiculars that climb the hill to steep lookouts like Grandview Overlook. Stop by Point of View Park, which offers a bronze sculpture of George Washington with Seneca leader Guyasuta. For a more outdoorsy visit, hike the trails of Emerald View Park.
One of six major zoo and aquarium combinations in the United States, the Pittsburgh Zoo and PPG Aquarium offer fun for all ages. This 77-acre animal-friendly hot spot is home to notable animals, including Shiba, the lioness; Ajani and Razi, a set of lion brothers; Umasi, the elephant; and more. The zoo is a nonprofit organization owned by the city and is managed by the Zoological Society of Pittsburgh.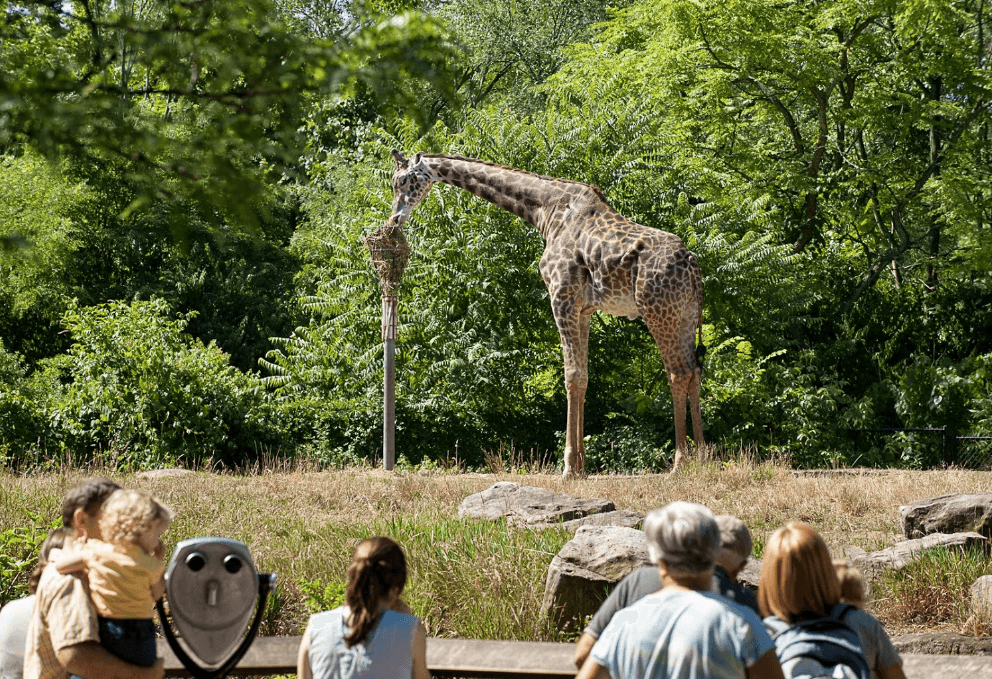 Located on the North Shore of Pittsburgh, The Andy Warhol Museum is the largest museum that's dedicated to a single artist in the United States. The museum education programs are "hands-on, collaborative, and impactful, taking inspiration from Warhol's life and singular approach to making art," according to its website. For kids, "engaging, interactive installations and activities" are available, according to the website. Adult visitors can "move and stretch with Warhol's floating, metallic sculptures Silver Clouds" or "star in your own short film with the screen test machine…and explore tactile reproductions of Warhol's iconic artworks.
To complete your visit, make your very own Warhol-inspired art in our underground studio The Factory."
One of four Carnegie museums in Pittsburgh, the Carnegie Science Center is located in the Chateau neighborhood, across the street from Heinz Field. With four floors of interactive exhibits, kids can enjoy the Ropes Challenge, BodyWorks, H2Oh!, the USS Requin, Highmark SportsWorks®, roboworld®, Miniature Railroad and Village®, the Exploration Station, and SpacePlace.
Mattress Factory
This hip spot hasn't been an actual mattress factory for years. "Founded in 1977, the Mattress Factory is a contemporary art museum and experimental lab featuring site-specific installations created by artists in residence from around the world," according to its website. Unusual installations from 2015 included "a gallery with a hole in the floor, a mirrored room full of mannequins and polka dots and an entire townhouse woven with miles of black yarn," according to NPR.