Patio Contractors Pittsburgh, PA
If you want to have a good-looking and long-lasting deck and
patio for your house
, the best choice you can make is to avail our services here at the Decks and Patios of Pittsburgh.
CONTACT US
Throughout the years, we have been considered as one of the best patio builders at Pittsburgh PA due to our high work ethics, superior work outputs, and stylish deck and patio designs. What's best is that we offer reasonable prices for our services because we're not into money making.
We're focused on giving quality services to improve our client's standard of living with the help of having an attractive, durable, and affordable deck and patio. That's what makes us stand out among the other patio contractors in Pittsburgh PA.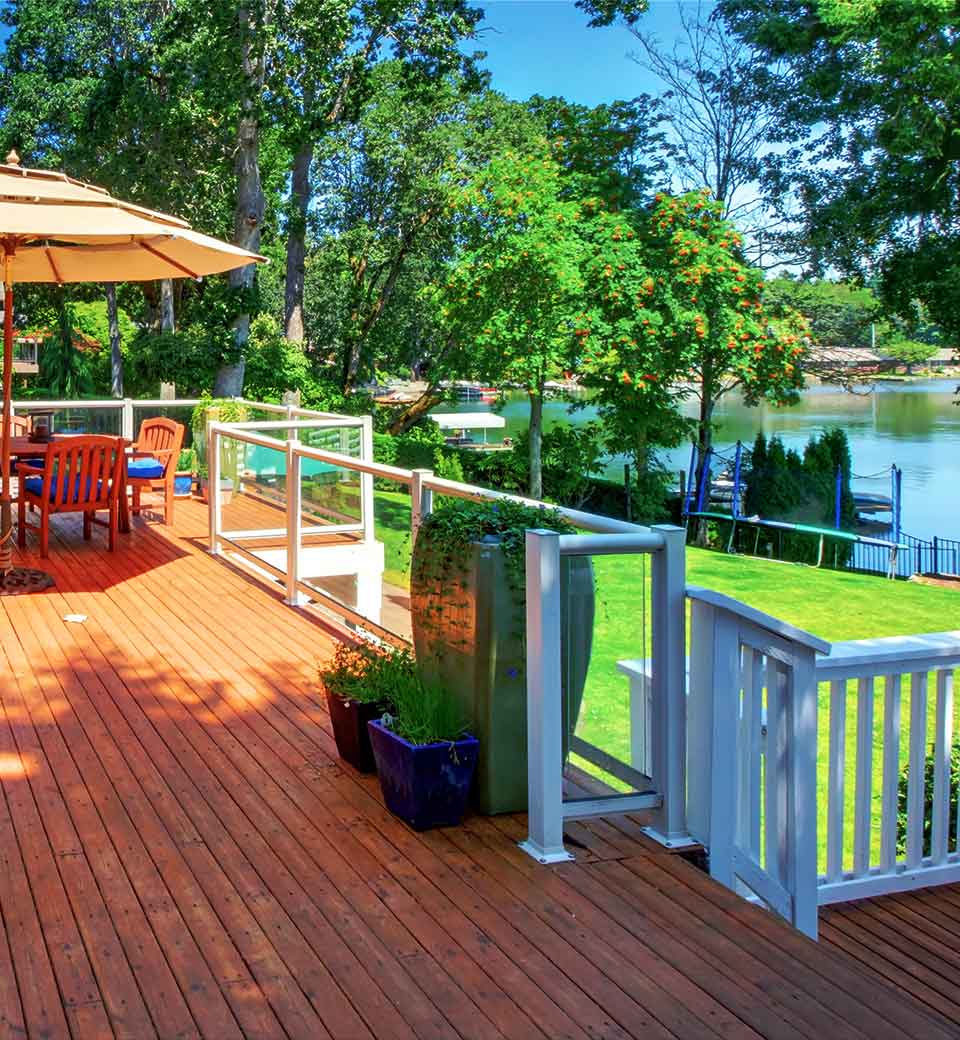 If you are looking for the timeless look and feel, then our wooden patios are the option to go with. Wood has been long looked upon as classic and rustic. It offers a beautiful finish and always goes well with any décor. It may need a bit more maintenance and can suffer under extreme weather elements, but with the right care, it has a long services life.
We recommend to our clients in favor of a wooden patio to ensure they schedule regular inspection and maintenance of the patio to allow it to be healthy.
Our company is also up-to-date with trends and new technology. With the arrival of versatile material like laminate and vinyl among others, into the construction industry, we are open to creatively using the materials to help you achieve your dream patio. In fact, the options are quite a number for a discerning homeowner.
Not only are stone patios popular in patio designing, but they are also functional yet versatile. The natural beauty of stone provides for two options: leaving the stone in its original form or applying stone craftsmanship onto it. In both cases, the material remains durable, functional and requires little maintenance. In addition, stone complements any décor and style of a home.
We provide a myriad of options to choose from, including but not limited to:
Just like their stone counterparts, brick patios need low maintenance but have a distinct beauty about them which makes them one of our highest recommendations. Aesthetically, red brick is not the only option one can go with, there are options for pink, gray, multi-colored bricks and brown among other creative choices.
Not only does the brick patio look good upon installation, but it also maintains its beauty and longevity for years. It is also an easy to clean option that will withstand any weather.
These patios are ideal for a customized look. With different shapes, colors, and the ability to mimic other stone materials, you can achieve any look with a concrete paver. Despite its versatility, it is cost effective and durable making it possible to enjoy the patio you have envisioned for longer at a reasonable cost.
With a concrete paver, you can have your patio resemble a limestone, slate, or flagstone patio without spending for the real stone.
Patios are increasingly becoming a must-have for many homeowners and even a requirement for some people looking to invest in real estate. They can make time spent outdoors enjoyable as you have a beautiful sitting space available no matter the weather. Decks and Patios of Pittsburgh recognizes the essence of a patio in the home and offers an array of choices that will meet your budget and requirements.
WHAT ARE YOU WAITING FOR?
If you want to avail of our services, feel free to contact us. You can also visit our office in Pittsburgh, Pennsylvania.Contact us via phone through 412-312-3142 or via email at decksofpittsburgh@gmail.com. Our working hours are Monday to Friday, 7 AM to 6 PM.